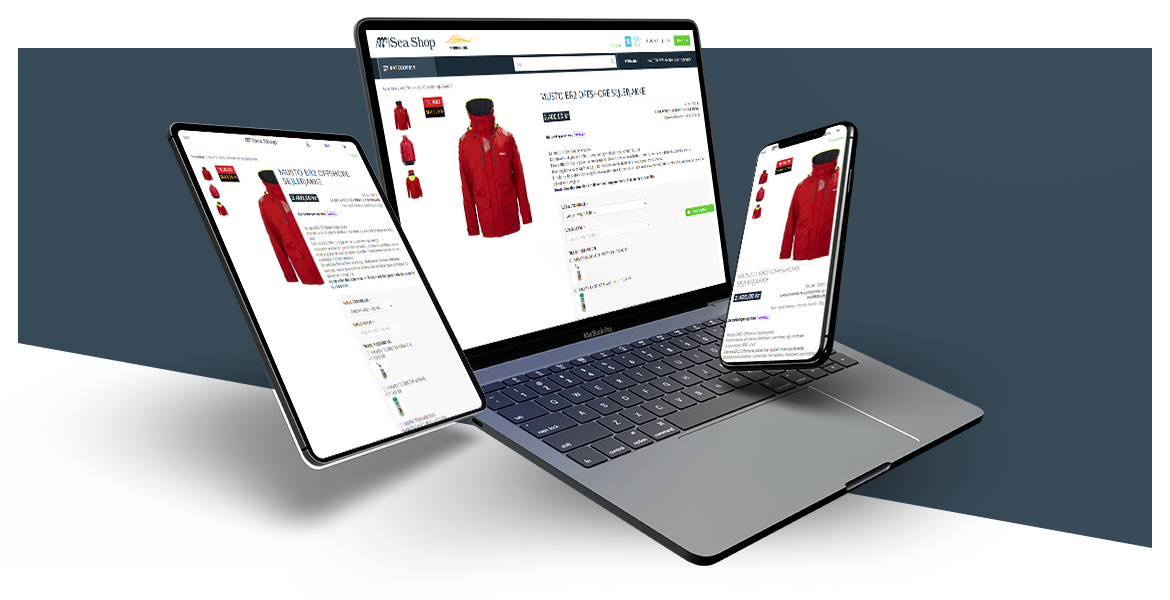 Introduction
Aarhus Sea Shop has Denmark's largest selection of clothing for sailing and sailing, and safety equipment for sailing. Our partnership with Aarhus Sea Shop started many years ago and our latest project was a product migration from Magento 1 to Magento 2, as well as a new integration to their ERP system – Navision and a new design.
Explore the site here
Aarhus Sea Shop needed a migration of their products from their old Magento 1 platform to Magento 2. As they have a huge product catalogue it was important that the data was correctly migrated and that their ERP system would continue to be integrated with their online store, one challenge being that they don't validate on SKU numbers as standard, but on EAN numbers. Furthermore, the design was a bit outdated and needed to be modernized as well as the UI/UX could be improved upon. Aarhus Seashop also has 2 stock sources - their own and then a supplier source that is not integrated into their ERP system. Aarhus Seashop received the excel files with updated prices and stock availability from the suppliers and we wanted to create an easy way for Aarhus Seashop to empty stock and disable products that are no longer available and then import the new prices and available quantities.
Highlights
Smooth migration from Magento 1 to Magento 2
Integrate Magento 2 with the Navision ERP system
Create a modernized and optimized web design
Google Analytics and Google tag manager integration
Custom import module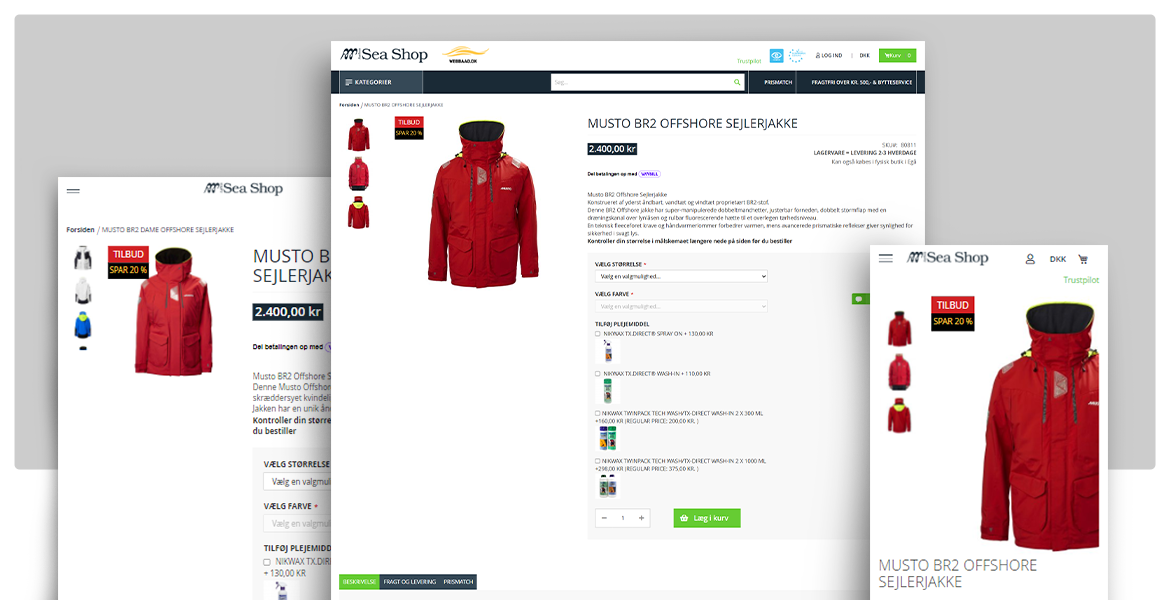 The solution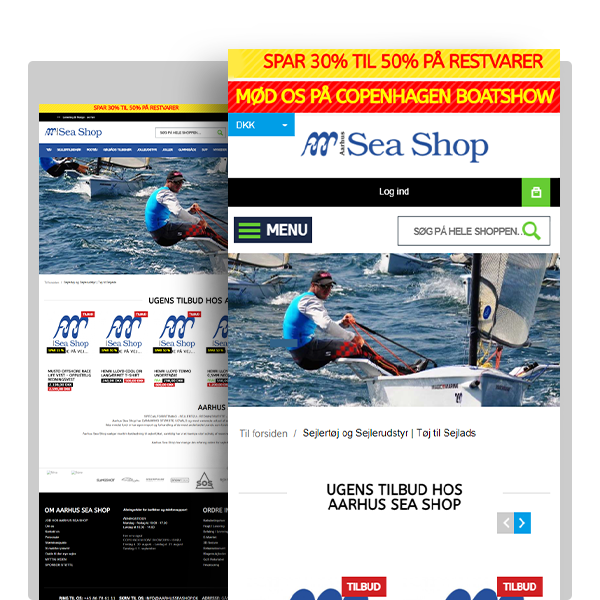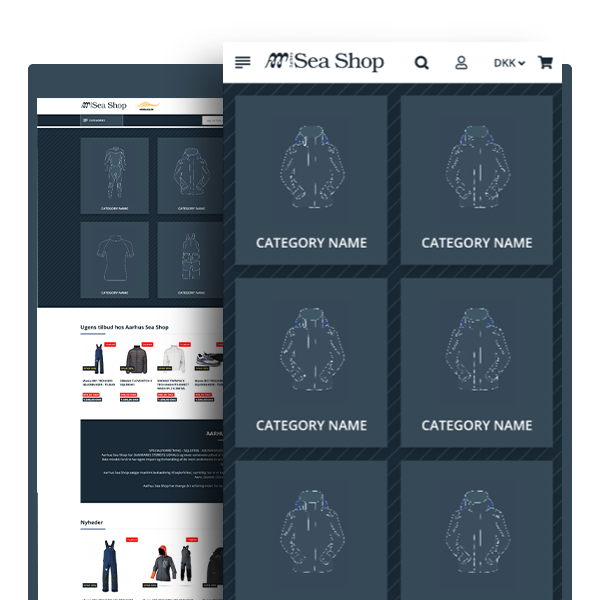 We created an API integration between Navision and Magento, that updates the stock in real time. As the online store shares stock with physical store, it is updated both ways.
​​​​​​​There has also been created a custom import module to handle the excel lists with updated prices send from suppliers.
Our skilled design team created a new, modern, and optimized design that better displays the wide range of the products that are offered on the website and optimized the customer journey with improved layered navigation and easy access to subcategories with nice icons.
Aarhus Sea Shop had a successful launch, and we continue to improve and optimize the site.